Drevny Kocur, a modern Czech restaurant chain installs 69 Sony BRAVIA 4k professional displays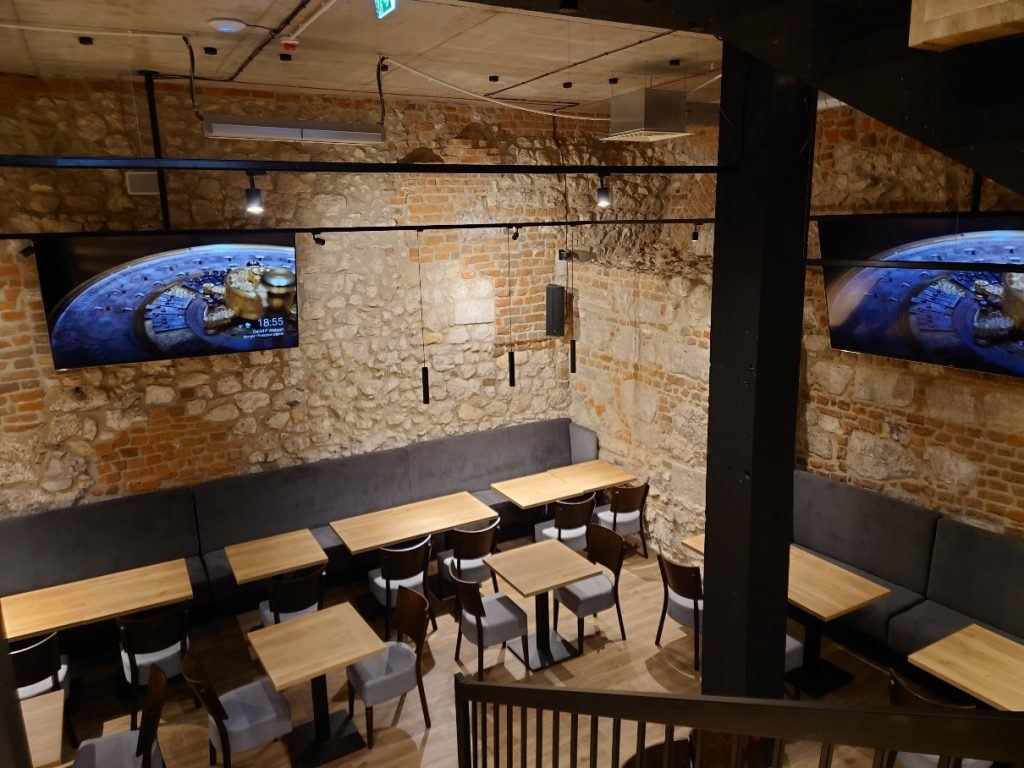 Residents of Poznań, Wrocław and Kraków are able to experience Czech specialities in Drevny Kocur, a modern Czech restaurant that provides a unique atmosphere and great excitement during sporting broadcasts, ensuring that every guest has a display in sight.
A total of 69 professional Sony BRAVIA 4K professional displays have been installed in the chain's restaurants in Poland. Audio Art from Wrocław is responsible for the design and implementation at all locations and was chosen for its almost 25 years of experience in the design and supply of audiovisual systems, with more than 5,000 completed projects in dozens of European countries.
In the restaurants, high quality is paramount - of the food, the beverages, and the projected images. Without these three elements, Drevny Kocur would not have been so successful. During major sporting events, it is the answer to every sports fan's expectations, and on a day-to-day basis it is a place where you can eat well and have a good time.
The full list of what was installed and where are below:
​ In Krakow:
11 x 85" displays
1 x circular LED large format screen
In Wroclaw Rynek:
3 x 85" displays
5 x 75" displays
5 x 65" displays
14 x 55" displays
For 'OVO'Wroclaw, 4 x 85" BRAVIA 4K professional displays and a huge (size?) LED screens were installed
​ In Poznan:
2 x 85" displays
25 x displays in restaurant in ul. Old Market 77
8 x 75" displays
5 x 65" displays
12 x 55" displays
The restaurants serve large portions of delicious food and offer a wide selection of alcoholic drinks with a broad range of amber beverages, with the added value of sporting excitement. The monitors display sport events - including football matches and replays and Formula 1. The rooms are divided into zones with refined audio systems. For instance, in one room you can watch the races and in the other a football match - guests have the comfort of listening to commentary relevant to their chosen zone. This is one of the reasons why Drevny Kocur is so popular. A significant part of the restaurant's business is bookings related to sports and special events. Companies that set up meetings in the restaurants can use the monitors to display their content prepared for the occasion. Drevny Kocur features extremely appetising menu presentations and entertaining Budweiser Budvar animations.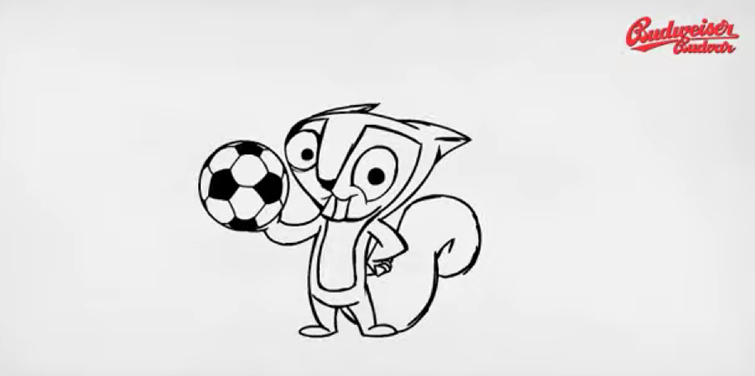 Why BRAVIA 4K professional displays
Without a doubt, the quality of the projected image is key here - regardless of the time of day or night. The 4K image quality guaranteed by Sony BRAVIA 4K professional displays is second to none. The "X1" Ultimate processor analyses image data ensuring the best colour, contrast and clarity. Full Array LED backlighting with local dimming highlights the subtlest details in dark areas and creates an extremely crisp and contrasting image, clearly visible from anywhere in the room. Smoothness and clarity of on-screen movement is ensured by the X-Motion Clarity™ technology, which boosts brightness to capture all the details. The user can enjoy the comfortable 3-year Advanced Exchange warranty, which can be extended by a further two years. The warranty terms together with the after-sales service provided by Audio Art were vital when making the decision to purchase the monitors for the restaurant chain.
The Drevny Kocur restaurant chain continues to grow, and the owners are thinking about further locations, which will be based on the proven business model. Displays operating in such conditions need to be reliable and guarantee the highest quality of the displayed image.
"The collaboration with Sony Professional is going very well. It is a premium brand with a clear pricing policy and very good guarantee terms. Fair rules, punctuality and availability of goods ensure a good long-term relationship" - concludes Artur Różaniecki, founder of Audio Art
"Each of our projects starts with a detailed analysis of the client's needs. The monitors in the restaurants obviously had to offer excellent picture quality. We knew they would be in operation most of the day, seven days a week. It was necessary to ensure viewing comfort for sporting events - mainly football and Formula 1. The 5-year warranty also played an important role in the selection process" - says Artur Różaniecki